About Us
We've been serving the Oklahoma City area for 10 years with quality and service that goes beyond anyone else.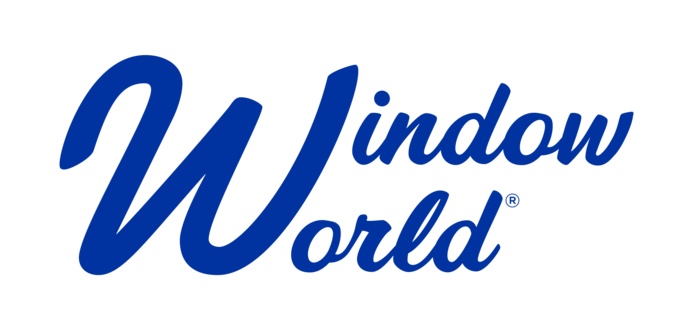 Our Story
Window World of Oklahoma City
First established in 2010, Window World of Oklahoma City began servicing customers as soon as the doors opened. Now our window replacement company is one of the leaders in new vinyl replacement window installation in the Oklahoma City area. Window World of Oklahoma City is stationed in Oklahoma City, and is creating newer, brighter, and more modern-looking homes daily through replacement window, entry door, patio door, and vinyl siding services.
Window World of Oklahoma City provides free in-home demonstrations and consultations, completed by highly trained home improvement specialists. Schedule an appointment today for an in-home demo of what Window World of Oklahoma City can do to make your house feel more like a home!
Meet the Team
Meet the Window World of Oklahoma City Family!
Kevin Baldwin
Franchise Owner
About Kevin
Kevin and his wife Robbi purchased Window of Oklahoma City in June 2018. Kevin has been in the home improvement business for 36 years and owned and operated Custom Exteriors by Baldwin Enterprises, Inc. for over 27 years where they will continue to sell carports, patio covers and pergolas.
Kevin and Robbi have been married for 29 years and they have two daughters, a son-n-law, a poodle and a little yorkie-poo grand puppy. Kevin was born in Denver, CO and moved to Oklahoma in 1982 and decided to stay.
Kevin doesn't have a lot of time for hobbies but, enjoys working on carpentry projects for his church and volunteering and serving in the media dept.
Robbi Baldwin
Franchise Owner
About Robbi
Robbi and her husband Kevin purchased Window World of Oklahoma City in June 2018. She has worked for their home improvement business, Custom Exteriors by Baldwin Enterprises, Inc. for 23 years.
Robbi has been married to Kevin for 29 years and they have two daughters, a son-n-law, a poodle and a little yorkie-poo grand puppy. Robbi is a true Okie. Born and raised in Oklahoma and loves everything about it.
She loves spending time with her family and volunteering and serving at her church. Her favorite movie is Serendipity and she loves all kinds of music. There are too many favorites to name. Some of her favorite restaurants are Fuzzy's, Charleston's, and Barrios.
Carolyn Williams
Chief Financial Officer
About Carolyn
Carolyn has been in finance and management for over 40 years. She joined our team here at Window World OKC in June of 2018. Carolyn said she is excited to be part of such a great team of people and can't wait to see where God takes WWOKC in the future.
Carolyn has been married to her high school sweetheart for 41 years and they have two great kids, Dustin, an IO Psychologist and Chelsea an aerospace engineer.
Carolyn was born in Ada, OK. She enjoys working in her flower garden, decorating, spending time with her family and shopping. Her favorite movie is Steele Magnolia's and she enjoys 70's, country, jazz and worship music. Favorite bands are The Eagles and The Carpenters. Favorite song is It Is Well With My Soul and What A Wonderful World.
Carolyn enjoys Italian food and Paseo Grille is her favorite restaurant. For adventure she used to water ski behind her dad's speed boat and when snow skiing ended up on a black as a beginner, which she got off of rather quickly.
One night on a dare she and some friends decided to steal a watermelon from a farm in Tuttle, OK. They were caught and because the farmer saw how mortified they were he gave them the watermelon.
Randy Grace
Warehouse Manager
About Randy
Randy joined Window World, OKC in October of 2018 after retiring from 28 years at OU. He has 37 years of warehouse experience and enjoys using his mad organizing skills in the warehouse at Window World.
Randy has been married to the love of his life for 35 years, has a daughter, a son, a daughter-in-law, son-in-law, 3 grand kids and 4-legged fur baby. He enjoys spending time with his family, gardening and serving his church however he can. Although rhythm is not his strong suit, you will usually find him singing along to contemporary Christian or country music. Uncle Julio's is his favorite restaurant, Mr Goodbar and Little Debbie's his favorite snacks and Dr Pepper his favorite beverage.
Randy feels truly blessed to be a part of the Window World OKC family.
Bill Williams
Sales Manager
About Bill
Bill made his first sale when he was five years of age. Since then, he has had a widely varied career which includes military service as a hospital corpsman for the U.S. Navy (attached to the United States Marine Corps); he was the customer service manager for a wholesale distribution company; spent almost thirty years in ministry; served as a membership representative and sales trainer for the largest small business federation in the nation; and worked as an account manager and branch manager for a national lease-hold company.
Bill has always been in the people business. Community involvement and volunteering has always been a big part of who he is. Some of the things he has done are: serving as an advocate for at-risk children with CASA; delivering meals for those in need for Meals-on-Wheels; serving as a chaplain at Ground Zero, following 9/11; being a member of the Citizen Corp Council for the State of Delaware; and curriculum development and trainer for Delaware's CERT program.
He loves doing anything that involves spending time with his sweet wife, children, and grandchildren; is an active volunteer in his church; and loves to travel to all destinations, especially Alaska. He also enjoys reading the classics.
Rick Allison
Administrative Sales Coordinator
About Rick
Rick has been in the home improvement business for 28 years. Working in management for several large corporations.
He was born in Oklahoma at Tinker Air Force Base hospital. Rick is a huge sports fan, especially OU! He enjoys drawing and painting with a preference to pencil, charcoal, oil paints, oil and chalk pastels.
His favorite movie is Saving Private Ryan and he loves 70's rock, with his favorite songs being Free Bird by Lynyrd Skynyrd and Sound of Silence by Simon and Garfunkel. He really enjoys a filet at Ruth's Chris' Steakhouse, but locally enjoys Romano's Macaroni Grill and Red Lobster.
For adventure he's snorkeled the coral reefs off of Isla Mujeres, an island off the coast of Cancun. Rick was actually a professional foosball player for 16 years and yes, there is such a thing. He traveled the country playing in foosball tournaments and won several medals on the national and state level.
Eric Kerran
Design Consultant
About Eric
Eric has been in the home improvement business for over 20 years. He started working for his father's guttering company when he was 13. He graduated with a M.B.A. in Business from UCO.
He's been married for 17 years and it took him four years after his first date with his wife to ask her on a second and then they got married six months later. Marriage has been his most adventurous feat.
He was born and raised in the great state of Oklahoma. He enjoys fishing, kayaking, welding, pinstriping, reading and cooking. He has several favorite comedy movies including Blues Bros. He couldn't narrow down his action either, Boondock Saints and Star Wars series (except episode 2) are just a couple of them.
He enjoys many genres of music, Rock, Hard Rock, Metal, Sludge & Groove, Rockabilly, Old School Country. He has several favorite bands and his favorite song is Fearless by Pink Floyd.
James Jenckes
Design Consultant
About James
Jim has been in the home improvement business for 11 years. He's also built a tiny house that was featured on channel 4 news.
He's owned a landscaping business and attended and played soccer for the University of San Francisco Modesto Jr. College.
Jim was born in Santa Cruz, CA. He enjoys fishing and building things. His favorite movie is Top Gun and his favorite band and song is It's not my time by Three Doors Down.
His favorite restaurants are Charleston's and Raising Cain's. Jim has served and done ministry in the Oklahoma County Jail. He was also the Men's Oklahoma State Road Cycling Champion.
Dillon Brim
Service Technician
About Dillon
Dillon recently changed from automotive to the home improvement business. He is divorced and has an 8 year old girl Ellie, but has been with his girlfriend Megan for 5 great years.
He enjoys playing Disc Golf and Basketball and spending time with his family and friends. He is a dedicated Patriots fan that never misses a game. His favorite food is a Monte Cristo sandwich and he really enjoys rap and all kinds of rock music.
Curtis Hicks
Design Consultant
About Curtis
Curtis grew up in the home improvement business in Tulsa at his family's wholesale carpet and supplies business. At age 8 he drove the carpet forklift through the bathroom wall. Working after school and Saturdays he learned sales at the supplies counter, and later could measure flooring projects, and close carpet and tile sales in the customer's home. Curtis graduated from Wentworth Military Academy & Junior College in Lexington, Missouri, then returned to Tulsa to eventually become President and CEO of the family business.
In 2013, Curtis began working at Window World OKC, and in 2016 he volunteered to move to Springfield, Missouri to sell for the new branch office. In 2019, after the sale of the Springfield branch, Curtis has returned to the home office to stay.
Curtis enjoys traveling, camping, fishing, hiking, and has recently added disc golf to his favorite things to do.
Stenson Bushyhead
Design Consultant
About Stenson
Stenson Bushyhead is a good-natured, hard-working, results-oriented individual who really enjoys serving others and helping them realize their goals.
He has extensive experience in the home remodeling field, having worked in various parts of the business for more than fifteen years.
Stenson knows this business from top-to-bottom, having installed entry doors, storm doors, and replacement windows. He also managed inventory control for a local building material supplier for more than fifteen years.
When it comes to product knowledge, Stenson has collected volumes of information through the years. However, he is still learning and adding to his knowledge base so that he can more effectively serve customers of Window World of OKC.
As a Design Consultant, Stenson's priority is to listen to his customers, learn what they need and want, and do his very best to match quality Window World products with their home improvement desires.
Find out what customers are saying about our unbeatable service and quality.
They have quality windows and there warranty is outstanding. We have had our windows since 2008 and the only issue we had was screens. The warranty the screens and they look great.
- Andre
The History of Window World
A peak inside the world of Window World.
Window World® is America's largest replacement window and exterior remodeling company, offering quality windows, doors, siding, shutters and more, with over 200 locations nationwide. Despite the ever-changing landscape of the home improvement industry, our promise has remained constant since our start in 1995, "Superior Products, Professionally Installed, at a Guaranteed Low Price."
Window World has sold over 17,000,000 windows to date, including 1,000,000 windows annually since 2009. In addition to being awarded the ENERGY STAR®, our windows, siding, and doors have earned the Good Housekeeping Seal, an accreditation reserved only for products rigorously tested by the Good Housekeeping Research Institute and verified as trustworthy. As we celebrate over 25 years in the industry, Window World is proud to offer a comprehensive suite of products for a true exterior transformation.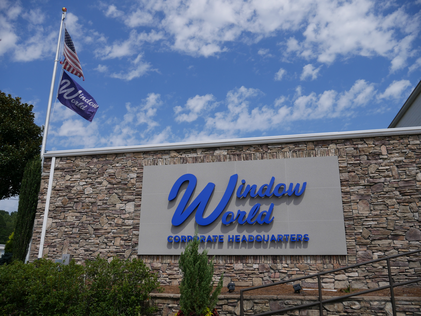 Window World Headquarters
North Wilkesboro, NC
Additionally, through our charitable foundation, Window World Cares®, the Window World Family provides funding for St. Jude Children's Research Hospital®. Since its inception in 2008, Window World Cares has raised over $10.75 million for St. Jude. Window World, Inc. also supports the Veterans Airlift Command, a nonprofit organization that facilitates free air transportation to wounded veterans and their families. To date, Window World has sponsored over 115 missions throughout the U.S., surpassing more than $2.5 million in donations and in-kind contributions.
Window World Gives Back
At Window World, we take service seriously.
For us, service extends beyond the customer — it's about serving the entire community. We believe in putting our money where our heart is, raising financial support for organizations that inspire us to be better people.
Window World Cares
Window World Cares® is a foundation devoted to raising money for St. Jude Children's Research Hospital®. Since its inception in 2008, Window World Cares has raised over $10.75 million for the hospital, and we show no signs of slowing down.

We're known for our service — but don't just take our word for it.
We take great pride in delivering top-quality products and unbeatable service. We are respected by customers and experts alike, which is what has helped us become America's largest exterior remodeler. But don't just take our word for it — take theirs.
Blog
Get design tips, product info, and expert guidance for all things "home."